How You Can Use The Social Media Calendar
Use the Social Calendar to Map Out Post Ideas

We created the social calendar to be a creative, time-saving resource for you. Not everyone has 100's of ideas of what to post just on top of their head.
The Social Calendar will help you create daily/weekly content and to plan ahead for special holidays and hashtag themes.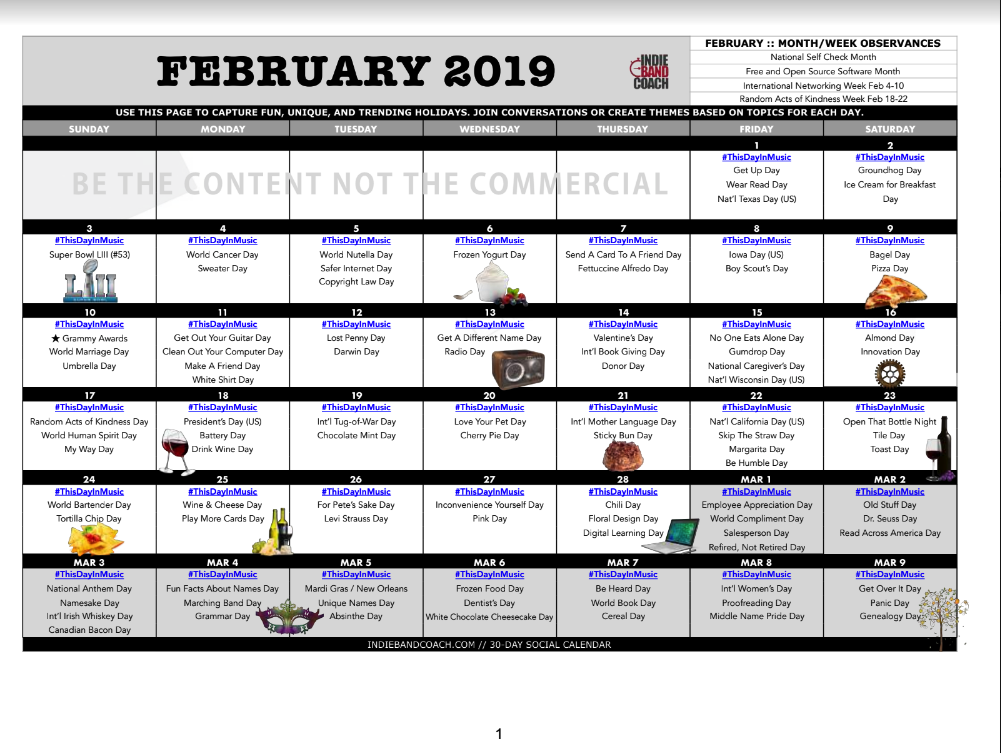 You'll also have a post prompt section that gives you one tactical action you can take each day of the month.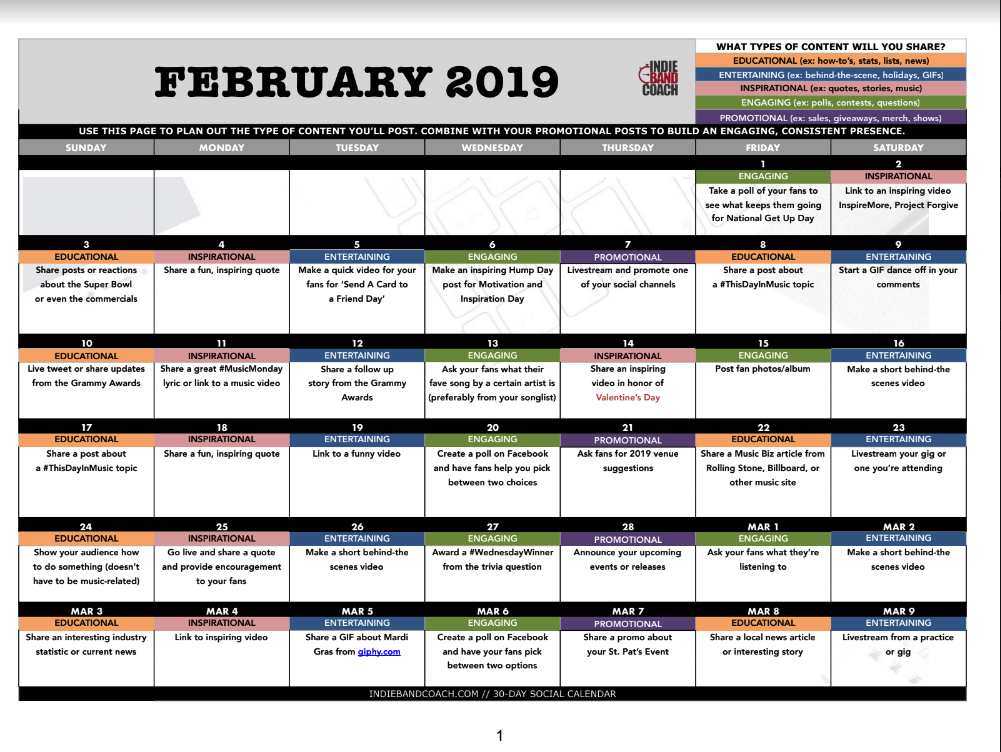 Lastly, we've equipped you with some "typically trending" and recurring hashtag suggestions. Mainly for Twitter and Instagram, the correct hashtag strategy can help you reach more people with each post.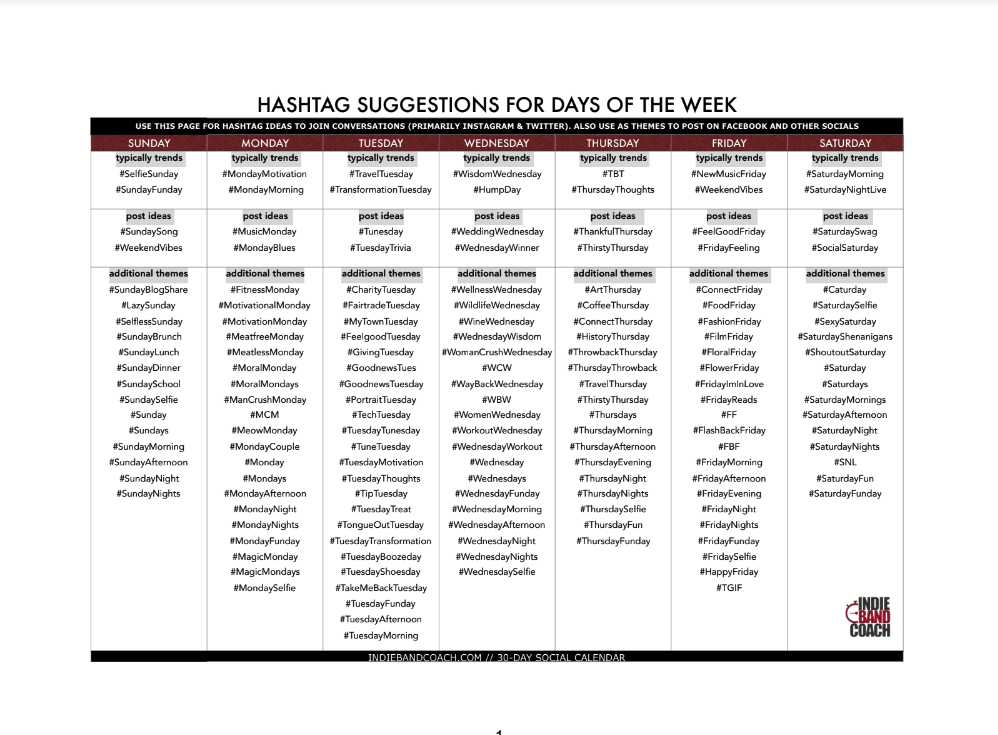 Best Way to Use It?
Here are some ways we recommend you use it to create your own content calendar for your band.
Highlight dates for which you already have content

Use 1-2 different trending hashtags each week

Leave space for being in the moment

Block out show dates

Post in your own voice