👋🏽 Founder Welcome from Leonard Patterson
WAIT! Before you move on ⏰
---
We want you to get the most out of this course!
Your time is valuable. So let's make sure to make the most of it. Here are a few tips to get rid of some of the distractions (that are bound to interrupt you).
Consciously Carve Out the Time: Allot yourself enough time to either (1) complete the course based on the agenda (about 2 hours), or (2) get through a certain # of lessons. Give yourself a chance to become better at your craft.
Be Smarter Than Your Smartphone: It's our best friend and our worst enemy at any given moment.
Access Settings > Select the Do Not Disturb Menu. You can turn it on temporarily or for a specified period of time.
Settle Into Your Space: Whether it's finding a quite place where you can be relaxed or perhaps a place with some energy - like a coffee shop - find what works for you.
Honestly, these tips are good to think about whether you're taking the course, writing, practicing or especially spending time with family.
Moving Through the Course 🗺️
A few tips about navigating the course (easy)...
At the top of each lesson is are navigation buttons that allow you to move through the course. By clicking "complete and continue" we'll keep track of your progress.
You can view your progress at all times and use the outline on the left sidebar to switch between lessons.
When using the outline to advance to lessons, your progress % will not be updated (even if you watch the whole video).
---
Navigation Bar ⬇️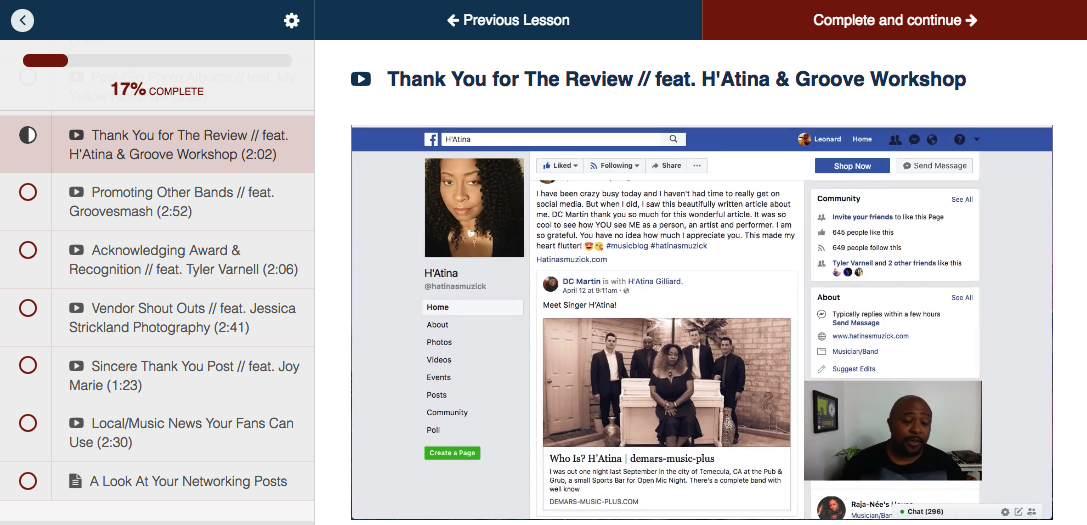 ⬆️ Progress / Sidebar
---
Ok, you ready?
Click "Complete and Continue" at the top of your screen to see our Special Invitation.